Oh dear, I've lost my marbles, will you help me find them? Some little "Shen-instgator" has hidden them around Branson Shenanigans RV park. Find them amongst the unoccupied terraced sites. Come to the office to get your marble collecting bag. When you are done, please hide them right away and come claim your prize.
Challenge #1
Stay off the rocks and terraced retaining walls. DO NOT climb, jump, sit, slide, or stand on any of the retaining walls. Rocks and boulders are not cemented in place. All marbles should be in arms reach with your feet firmly on the ground.
Challenge #2
Do not enter a site with a camper in it or intrude on personal space.
Challenge #3
Do not put marbles in your mouth or give them to kids under the age of 3.
Challenge #4
Watch for snakes, spiders and lizards. Do not reach into holes without looking.
Challenge #5
Do not throw or drop the glass marbles, they can break. If they do break, please have an adult help clean up.
Challenge #6
Do not keep the marbles, we are expecting more kids to arrive and they are excited to have their chance at the marble hunt.
So, please do hide those marbles the same day and budget your time to hide them as soon as you are finished with your marble hunt.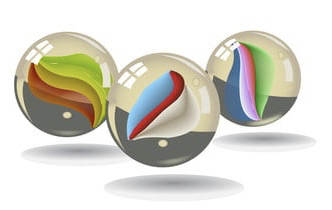 Learn how to earn a prize…
– Come into the office so we can see the marbles and top the bag off.
– Then, go hide them to claim a fun prize.
– When hiding the marbles do hide them one at a time in clever places like the nooks and crannies in the rocks and trees.
– Please do not make a pile of marbles.
– Do not throw them as they can break.
– Do not place them in a walking path or driveway.
– Do hide them in the hills with your feet firmly on the ground.
– Do not step on rocks or logs to place in out of reach places.
PARENTS….
Please make sure your kids are safe and following the "challenges". Please return all marbles to the office if you do not have time to hide them.
Tip:
Some marbles are totally stuck in their holes, just leave them there and keep going.
Hashtag us!
#BSRVP #CampingArt #ShenanigansRVPARK #MarbleHunt